Abu Muhammed and Family
Age: 38
Interviewed in: Istanbul, Turkey
Date: September 16, 2015
Name changed due to request for anonymity
Homs, Syria
Istanbul, Turkey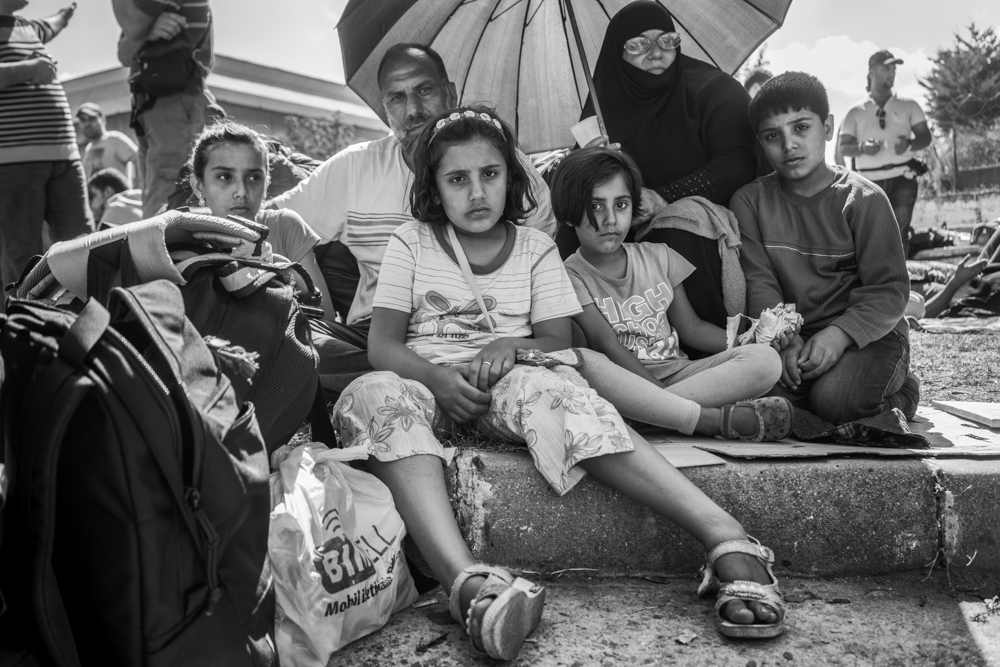 I left Syria on January 27, 2012. We are from Homs and the only alternative we had back then was to leave the country. We are from Khaladye, al-Qahira street. The government forces evicted us.
When I came to Turkey, I ended up renting a house for seven months because I had my savings. After that, I ran out of money so I went to the refugee camp with my family. At the same time I had a taxi and was working as a taxi driver. After a while the Turkish authorities started to burden the Syrian drivers with more fines and taxes, to push them out of business, because they don't want Syrian taxi drivers to take Turkish taxi drivers's jobs.
When I first came to Turkey I had 18,000 dollars with me. After the past 27 months, they are all gone. In the end, I had to sell my car and now I only have 1000 dollars left with me.
The problem with the refugee camps is that they don't give us anything for free. Now it has become a business where you have to pay for everything. When you to tell the Red Cross they are not able to do anything because the managers of the camp are corrupt. We have a shopping mall in the refugee camp and instead of selling cheap products, they started to double the prizes so they can get more money. This is the second winter that I don't get any help for my children's clothes and rain boots.
I decided to go to Germany with the last bit of money I have, because the situation in Turkey is not going to get any better, and we are not able to live here.
I have four children, three girls, one boy, and my wife. I haven't seen the rest of my family in four years and a half, we only speak on WhatsApp.
I feel that I'm not related to Syria anymore. If you want I can burn my passport in front of you. We don't need a country; we need a home. Syria is the main reason why we are here right now. This country didn't give us anything, and I'm not going to be related to a country that made me suffer.
We lost everything in Syria. We lost our house. We don't have anything to go back to. For the last three years, we've been living in a tent. Do you know what it means to live in a tent? It's a tent. You don't even have a wall to lean on.
We came to Turkey because we thought the situation would be better. I really thank the Turkish government from all my heart, I appreciate everything they've done for the Syrian people, but they're putting corrupt people in charge of the refugees. The worst thing about the refugee camps is the schools: my children have been in the school for three years and they don't even know how to write yet. My oldest girl is eleven years and she doesn't know how to write. Even her younger brother, who is ten, is also suffering from the same situation. We need a home.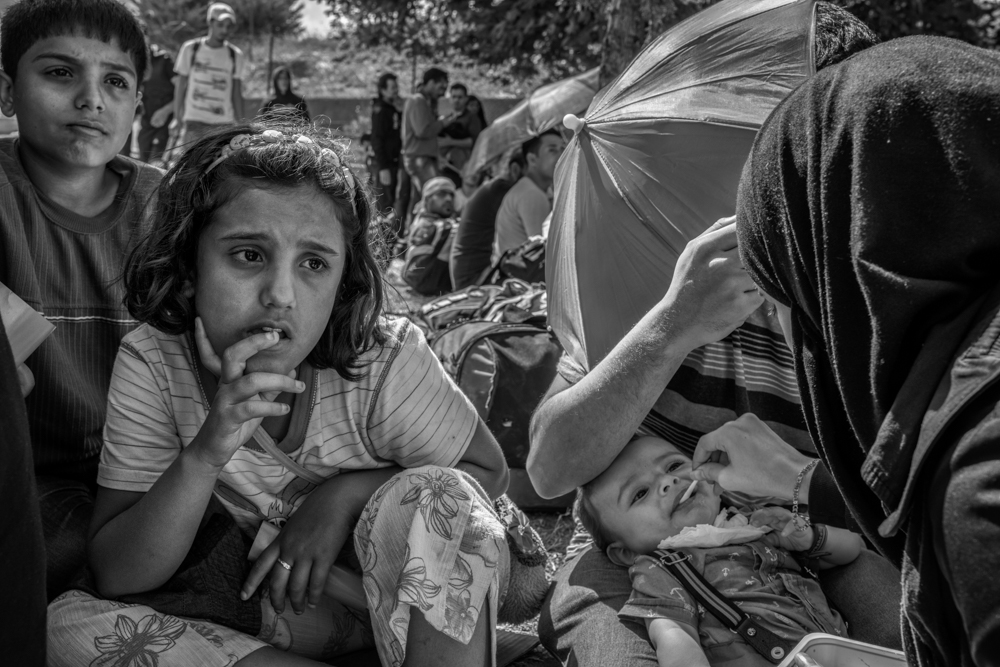 Aren't you worried about taking them out to sea? What if they drown?
We don't have anything left to lose. Their mother and me, we have already seen it all. We are going to Europe for those children. The only thing I remember from my journey leaving Syria was my young daughter telling me that she didn't want to die.
We don't care which city we are going to end up in. Germany, Denmark, France, Holland.
What are you taking with you?
Just jackets for my children because it's going to be winter soon.
What did you take with you from Syria?
We ran away. We didn't take anything, not even our shoes. The day when we crossed to Turkey it was raining and my kids didn't have shoes. Even my car, which is the only thing I had left, I left it at the border and I waited for a month before I returned to Syria to take it. I will never forget that day.
Again I really thank the Turkish government for everything they are providing to the Syrian people, but all we ask is for them to let us cross to Europe because it doesn't make sense that after three years we are still guests here. Do you know what that means? If we would live in any other country we would at least have a residency permit or travel documents, but here we don't have anything. This is what we are looking for. We are looking for a home country. This is why we are here today: to ask the Turks to let us cross by land. We don't want to drown in the sea.